Lost Ways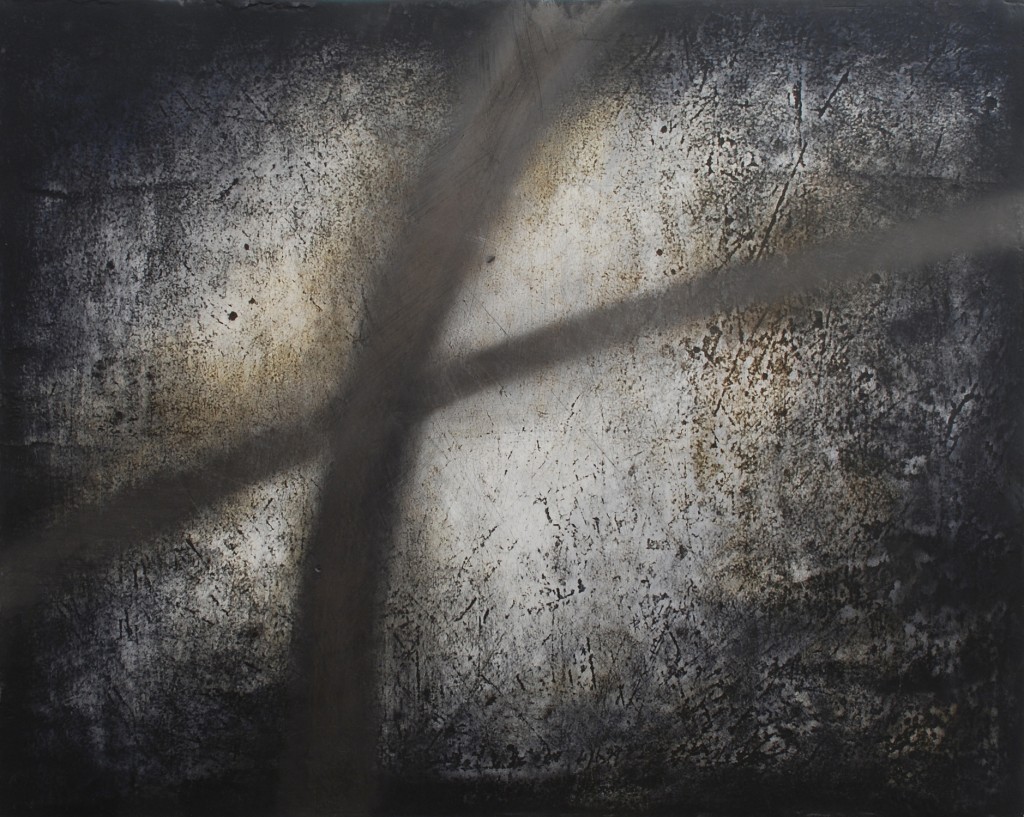 Lost Ways – The Tinners Way
The Lost Ways project explores a lost trackway in West Penwith, Cornwall – a trading route dating from Neolithic times known as the Tinners Way. This ancient pathway across the high granite moorland of West Penwith was once the main route to transport stone implements and precious metals mined from the wild coastal region around Cape Cornwall to the relatively sheltered shipping points of St Ives and Mount's Bay. Replaced by modern roads on lower ground the track is now abandoned and rapidly becoming impassable – the scars worn on the landscape through years of use fading fast.
Using pigments and powdered metal on a plaster surface, reflecting the raw rocky landscape and the mineral deposits in the earth, the work reveals the hidden and lost elements of this landscape and forms a historic mapping and immersive experience of site.
The route is still marked by landmarks guiding the way – standing stones, piles of rocks, a notch on the skyline, the evidence of long abandoned prehistoric settlements and the more recent remains of tin mines. In the days when navigation was a process of visually recognising landmarks and travelling from sightline to sightline the route of the path and the waymarks along its route make perfect sense. The ultimate aim of this project would be to re-discover and reinstate this route as a walkers way with artworks highlighting the passage through time it represents and making sense of the heritage.
Work exhibited:
2007:             Art First, Cork Street, London.  Solo show
2008:             Brewhouse, Taunton, Journeyland
2009:            Belgrave St Ives 'Lost Ways' Solo show
2010:            Gurnards Head, Zennor 'Land Marks'